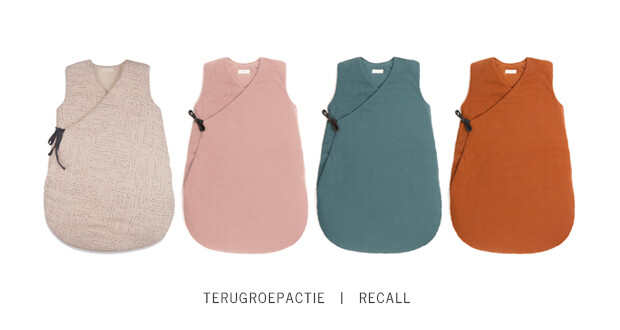 IMPORTANT SAFETY WARNING: RECALL OF SLEEPING BAGS
Early 2019 until late 2022 we have been selling sleeping bags (article numbers: 661901/06, 661901/24, 661902/06 and 661902/24).  Although we design all our product with utmost care and attention, we have come to know that our sleeping bags do not fully meet the current EU safety norms.
Our sleeping bags are designed with two cords that are tied to close the front panels. Like some similar models for other brands that were on the market at that time. Unfortunately, we have recently learnt that the EU safety norm allows no cords at all on sleeping bags. They pose a strangulation risk as the cords could potentially get trapped.
Luckily none of such incidents are known with us, but of course quality and safety is our number 1 priority. Therefore we are recalling our sleeping bags.
If you still have the sleeping bag in use, please do not keep using it, but return it to the point of sale or contact us for return/exchange options. Please get in touch with us for further instructions via info@philandphae.com
We are sorry for the inconvenience.
Please do not hesitate to ask us any questions you may have.

Contact: info@philandphae.com | Office address: De Binderij 34, 1321 EJ Almere (by appointment only)